*NEW HOT LINE NUMBER*
705-429-1176
REST OF SEASON CANCELLED DUE TO COVID-19 CONCERNS
We are holding off on mailing out APPLICATIONS for NEXT SEASON  to current members until it becomes clearer what effect, if any, the Covid-19 virus situation will have on next season's schedule. Watch out for the email in your inbox or spam filter. There will also be updates periodically on the website.
 NEW SUBSCRIBERS: check back on the website periodically for details on how to get the application form for next season. 
APPLICATIONS may also be available at UPS Store  at 115 First Street, Collingwood in due course. You will be advised by email and on the website when they will be available at the store.

OUR CHARITIES
The Collingwood Cinema Club is a non-profit, cultural organization which donates funds each year to our charity of choice.
 In 2019-20, the Cinema Club donated $20,000 to Hospice Georgian Triangle.
A big THANK YOU to generous Cinema Club Subscribers who donated another $29,662 to Hospice.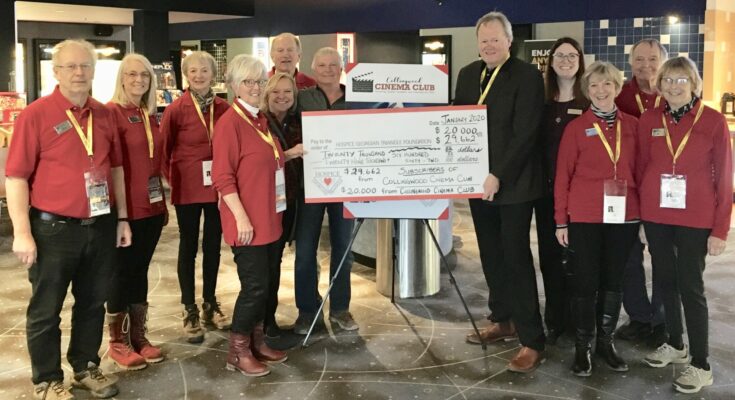 Collingwood Cinema Club also donated $25,000 to the Collingwood G & M Hospital.