2020-21 SEASON
Due to Covid, Collingwood Cinema Club will be streaming our films until further notice. We are using the EVENTIVE platform
Click HERE to go to our Eventive site to see our schedule for streaming schedule
For information about membership email us at
OUR CHARITIES
The Collingwood Cinema Club is a non-profit, cultural organization which donates funds each year to our charity of choice.
 In 2019-20, the Cinema Club donated $20,000 to Hospice Georgian Triangle.
A big THANK YOU to generous Cinema Club Subscribers who donated another $29,662 to Hospice.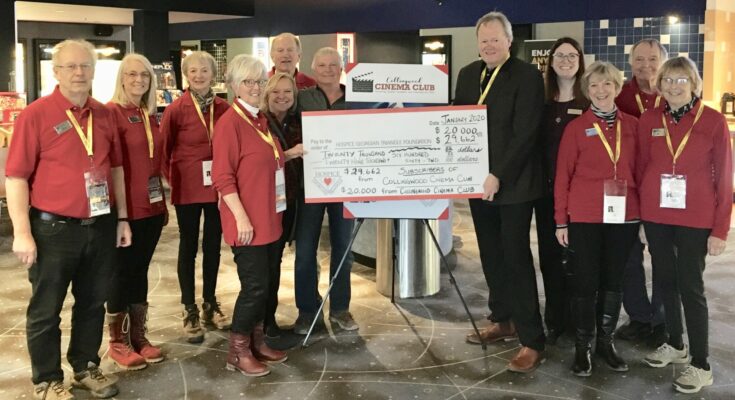 Collingwood Cinema Club also donated $25,000 to the Collingwood G & M Hospital.